Jaron Woods RDN
Registered Dietitian and Nutritionist
"It's not how you start, it's how you finish"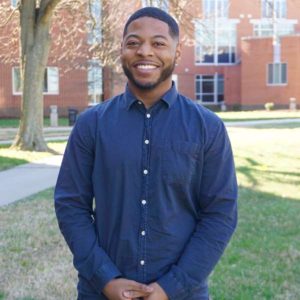 Jaron is very passionate about diabetes and renal nutrition. He wants to bring awareness to healthy eating, and its positive impact on lowering individuals chances of developing diseases, such as diabetes and renal disease.
Jaron became very interested in nutrition at a young age. Throughout much of grade school, he was overweight, lacked a healthy diet, and did not exercise regularly. A special visit to Jaron's pediatrician helped motivate him to make changes to become healthy. During his visit with his doctor, Jaron was made aware of various disease states that could occur if he continued to gain weight over-time. Once the doctor's visit was over, Jaron was highly driven to make changes for the better. At the age of 18, with the height of 5'8", Jaron weighed 205 pounds. With trial and error, and glimpse of proper nutrition, Jaron lost 50 pounds and was at healthy body fat percentage. Jaron revisited his pediatrician the following year and shocked his doctor. Also, Jaron became passionate for weight lifting at the end of his weight loss journey and slowly gained muscle mass overtime. He currently weighs 190 pounds, which his doctor approves.
Jaron completed the 2 + 2 program at Thomas Nelson Community College and Virginia State University (VSU) to acquire his bachelor's degree in dietetics. He worked clinically for the Riverside Healthcare for experience in patient care and counseling. Jaron performed research at VSU's food science lab, and co-authored a research article. He also conducted other research projects and presented them in various research conferences across the east coast.  
Jaron feels strongly that he can personally relate to patients if they are struggling with proper dieting, lack of motivation, and/or feeling completely lost on the journey to becoming healthier. Jaron was once on that journey, and now has the skills and expertise to help guide individuals that need a helping hand and proper guidance to achieve their health goals.
Get on Track
Request a call to schedule your appointment with our LWell Conceirge and get on track to better health.