Lara Bell, CHHC
Certified Holistic Health Coach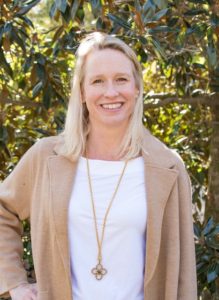 Lara Bell is a certified holistic health coach with a passion for inspiring, educating and motivating others in search of healthy lifestyle improvements. As a holistic health coach, she works with clients to evaluate and improve all lifestyle areas including but not limited to diet, exercise, stress and sleep. Her background allows her to appreciate bio-individuality. She recognizes no two humans are alike and meets every client where he/she is regarding his/her unique needs and preferences.
She received her bachelor's degree from the University of Richmond in 1996. After spending over fifteen years in both the education and corporate workplaces she decided to fulfill her lifelong passion of empowering others to improve their health. In 2014, she graduated from the Institute for Integrative Nutrition based in New York as a holistic health coach. She continued on to receive two RYT200 Yoga certifications and has worked as both a health coach and yoga instructor in the time since.With a commitment to ongoing learning of the most up-to-date science-based research, Lara is now enrolled in the Dr. Sears Wellness Institute based in Colorado. In this program she will continue to hone her skills in working with seniors, adults, families and prenatal/postpartum women.
Lara joined the local LWell team of registered dietitians to provide new remote health coaching services and accountability programs. Call LWell to make an appointment with Lara, and live your healthiest life!
Get on Track
Request a call to schedule your appointment with an LWell dietitian and get on track to better health.