Miranda Hayden MPH, RDN, LDN, CSR
Master of Public Health, Registered Dietitian Nutritionist, Licensed Dietitian Nutritionist, Certified Specialist Renal Nutrition

"All of us are equipped to succeed, we are not here by chance so don't 

give up on yourself because I haven't; you can do it!"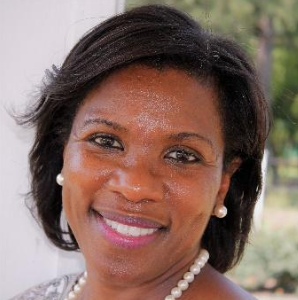 Although success might come after multiple failures, a true failure is not trying at all.   Connecting with people to help them succeed with nutrition and exercise goals is my strength and my obligation to life.   
Miranda has been exposed throughout her life about the importance of healthy eating and exercise. She feels passionate about using these key factors in helping others succeed with living a healthier lifestyle.  Believing that "nutrition and exercise go better together and one without the other feels like an incomplete puzzle".
Miranda received her master's degree in public health/nutrition concentration from Liberty University, Lynchburg, VA; bachelor's degree in exercise science/nutrition from Norfolk State University, Norfolk, VA and an associates degree in dietetics and applied sciences from Youngstown State University, Youngstown, Ohio; Dietetics internship from Utah State University and Hampton City Schools food service.
Miranda is a Registered Dietitian Nutritionist (RDN), Licensed Dietitian Nutritionist (LDN) and Certified Specialist in renal nutrition through the Academy of Nutrition and Dietetics.  Work experience include over 15 years of in renal nutrition (Fresenius Medical Center/Riverside Regional Medical Center); diabetes education with Sentara and nutrition education.  She counsels in chronic kidney disease (CKD), diabetes, weight loss, hyperlipidemia and hypertension.  Other certifications include: Adult Weight Management through the Academy of Nutrition and Dietetics and Diabetes Prevention through the CDC (Center for Disease Control).
Get on Track
Request a call to schedule your appointment with an LWell dietitian and get on track to better health.