Kerri Blaesser MS, RDN
Masters of Science in Nutrition and Dietetics, Registered Dietitian and Nutritionist
"Every food can fit into a healthy lifestyle"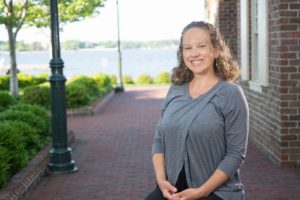 Kerri has degrees in both Exercise Science and Dietetics, with a passion for nutrition in sport.  She has also spent much of her career working in Skilled Nursing and has a special interest in geriatrics and healthy aging.  Her master's research examined the relationship between protein intake and the maintenance of lean muscle mass in older adults.
Most recently, Kerri has provided nutrition counseling in a collegiate environment, as the student health center dietitian for Virginia Tech.  She truly loves cooking, baking and eating and believes that every food can fit into a healthy lifestyle.
Get on Track
Request a call to schedule your appointment with an LWell dietitian and get on track to better health.