Dear Doc (or nurse practitioner or other medical provider),
We're here to provide a solution that won't cost you a dime and will benefit your patients.
Sound too good to be true? Hear me out.
We know how invested you are in improving the health of your patients. But your waiting room is full, and you're running 15 minutes behind. LWell offers a unique approach that allows us to partner with you and your patient to achieve each of the outcomes you discussed at your last visit. Our model can help Ms. Jones take the steps to lower her cholesterol and reverse the trend in Mr. Smith's diabetes biomarkers. We can tackle the lingering migraines impairing Mrs. Johnson and work one-on-one with Mr. Miller to ensure he adopts a healthier diet plan to reduce his heart attack risk.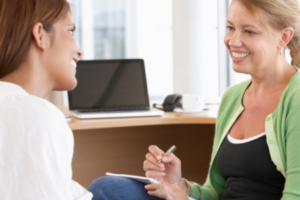 When you partner with LWell's team of Registered Dietitians, your patients can achieve the clinically significant results you've outlined for their care. When you refer your patients to LWell for help with nutrition, sleep, fitness and medication compliance, we return them to you with success that can be measured.
Most medical practices, especially the independent ones, can't afford to bring a dietitian on staff — LWell is an alternative to that.
Almost every major insurance company works with us, which means our services are free to physicians.
Still reading? Here's how we can work together.
Our team receives more than 70% of its patients through physician referral. We bridge the gap between the goals you've discussed that are imperative for your patient's health and your patient actually following through with those positive lifestyle changes.
Retention is on us. Results are on us, too.
Our patient outcomes include:
Maintaining a healthy BMI
Lowering cholesterol, stroke and heart attack risk
Reducing waist-hip ratio
Improving all diabetes biomarkers
Easing digestive discomfort
Managing autoimmune diseases
Rather than referring your patients to additional specialists who will send them down a rabbit hole by ordering tests, when you patients come to us, they benefit from a holistic comprehensive approach to their health concern. We address the root cause for ailments and design a road map for the patient to follow that almost always leads to marked improvement or complete eradication of symptoms. We hold your patients accountable. We also keep you in the loop with regular monthly reports detailing all of our interactions with your patient.
We treat the gamut of conditions but specialize in the following:
Cardiovascular conditions
Diabetes
Gastrointestinal conditions
Inflammatory conditions
Polycystic Ovarian Syndrome
Obesity
We're excited to get your patients on track to better health and longevity wellness. Imagine what all of us can achieve together!
Sincerely,
Caroline Fornshell, MS, RDN, CDE, NASM-CPT and the LWell Team